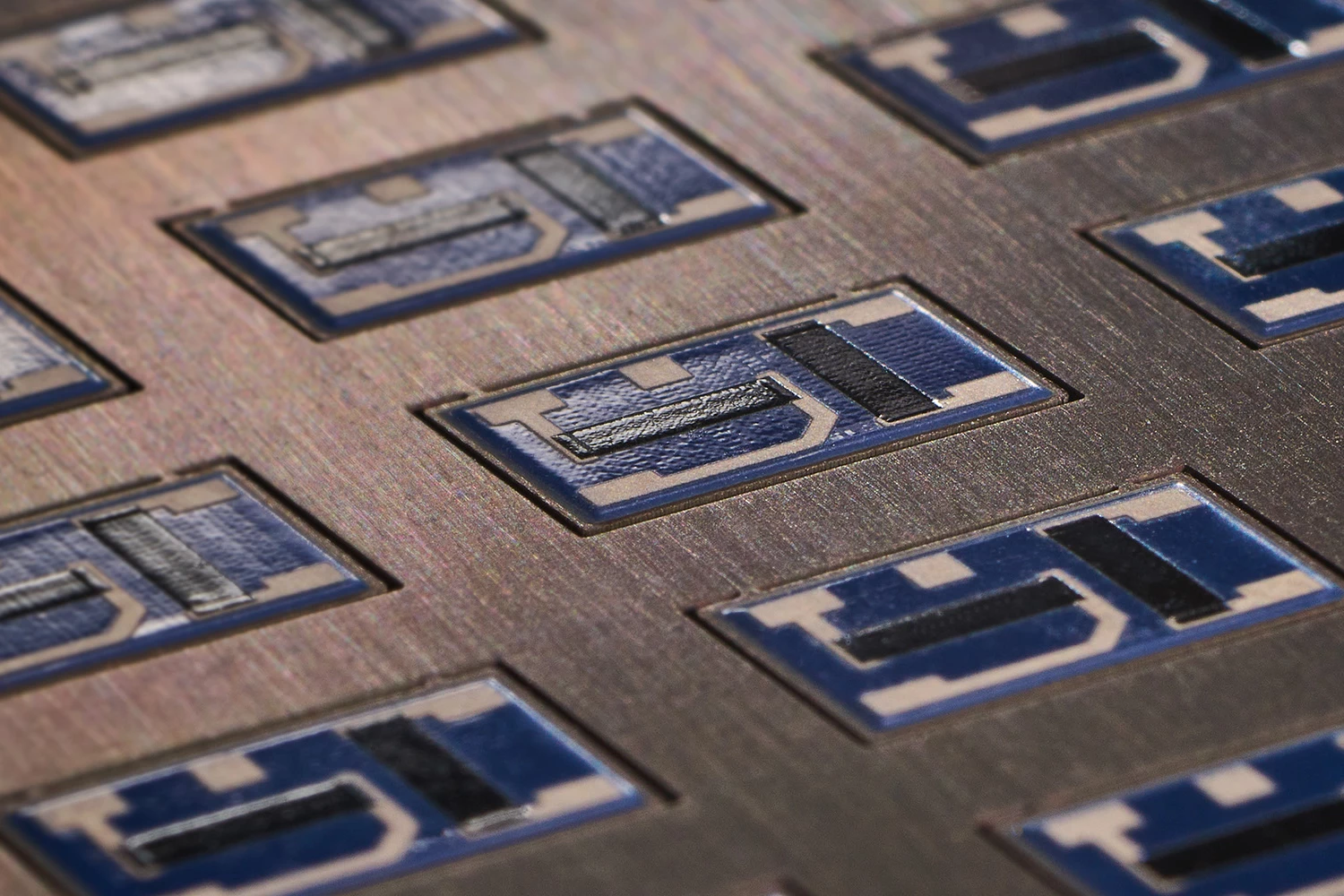 Thick film hybrid circuits
Five decades of thick film hybrid circuit production designate us as one of the major players in the German market.
Soldered hybrids, two-sided hybrids with vias, processing of dry-pressed ceramic substrates, multi-layer hybrids up to 8 conductor layers, hybrids for bonded semiconductor applications, Power Thick Film and multi-chip modules have been our most important technological milestones.
We help develop our future by participating in microsystem and sensor technology research projects.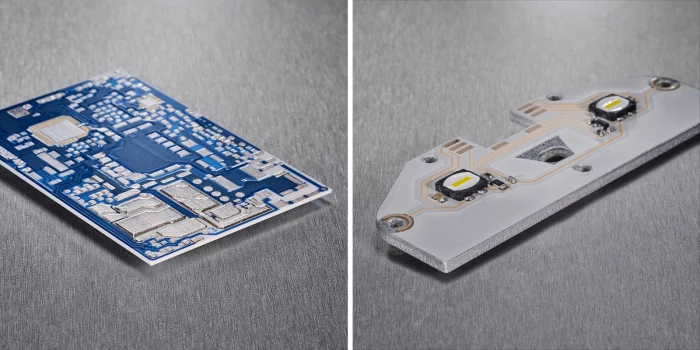 PCB assembly
Since 1970 we have been a contract manufacturer for electronic circuits including subminiature SMT component, fine-pitch device, BGA and flip-chip assembly.
Our versatile production equipment is geared towards optimally fulfilling our customers' requirements. This includes several fully automated, flexible high-speed assembly lines.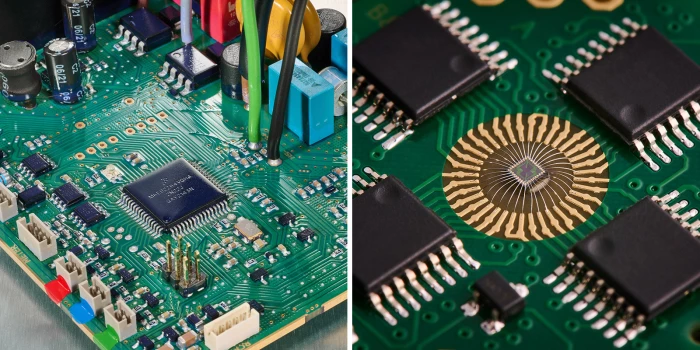 Modules
We will support you from circuit design stage to complete module assembly with housing, taking into account your concerns and requests.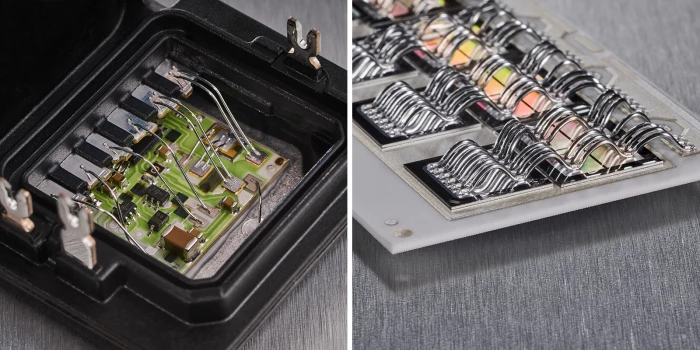 Sensors
Development, manufacturing and delivery of sensor elements, modules and complete systems in thick film or PCB technology for different parameters and applications. Examples: Laser distance measurement, inductive, capacitive and optical proximity sensors, medical imaging CCD modules, pressure, magnetoresistive, temperature, gas or biochemical sensors and many more. We supply customer specific solutions as well as standardized pressure sensor elements.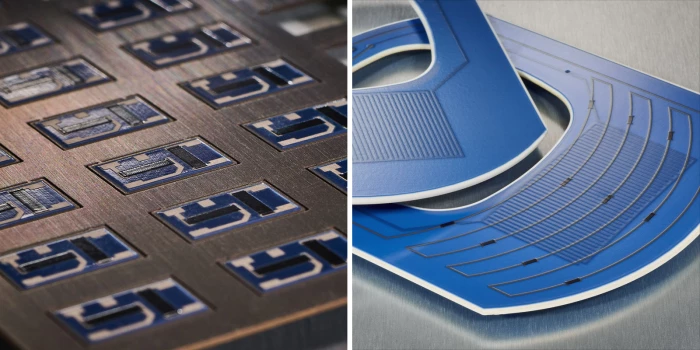 Voltage dividers
Kolektor Siegert high-voltage dividers are customer specific resistor networks manufactured in thick film technology using most modern printing and firing processes. This together with laser trimming affords high degrees of precision and long-term stability. Typical fields of use are high-voltage distribution, medical equipment, electric drives and mobility.