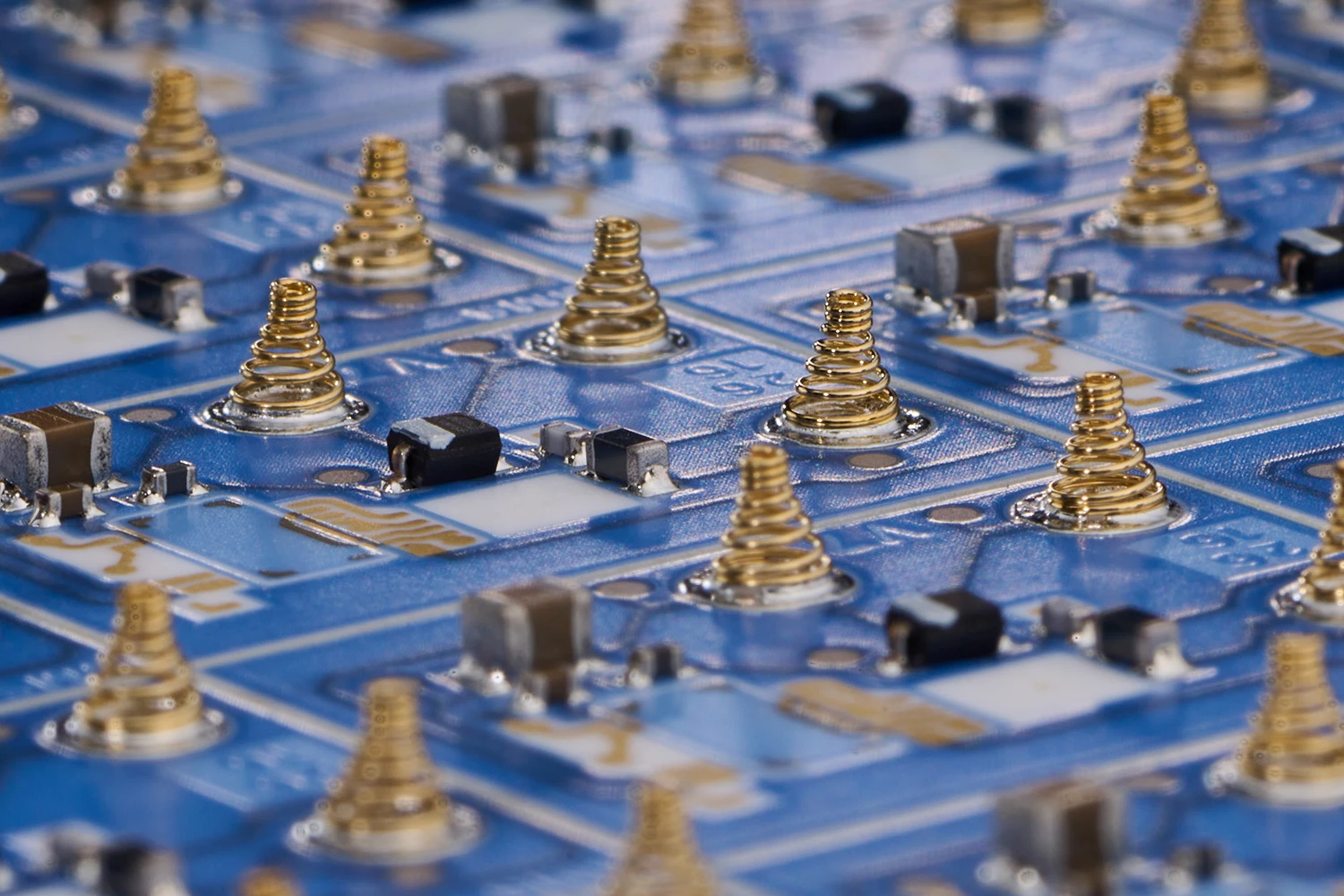 Automotive
We are your EMS service provider with first-grade production and delivery performance for the automotive sector, with quality "Made in Germany".
Since the early 1980s, we deliver a comprehensive portfolio of automotive components, encompassing populated printed circuit boards, printed and populated ceramic hybrid circuits and complete modules for the automobile industry. A wide spectrum of automation solutions provides optimal production processes for highest quality and optimum production times.
It goes without saying that we fulfill IATF 16949 standards and live a "poka-yoke" zero fault strategy.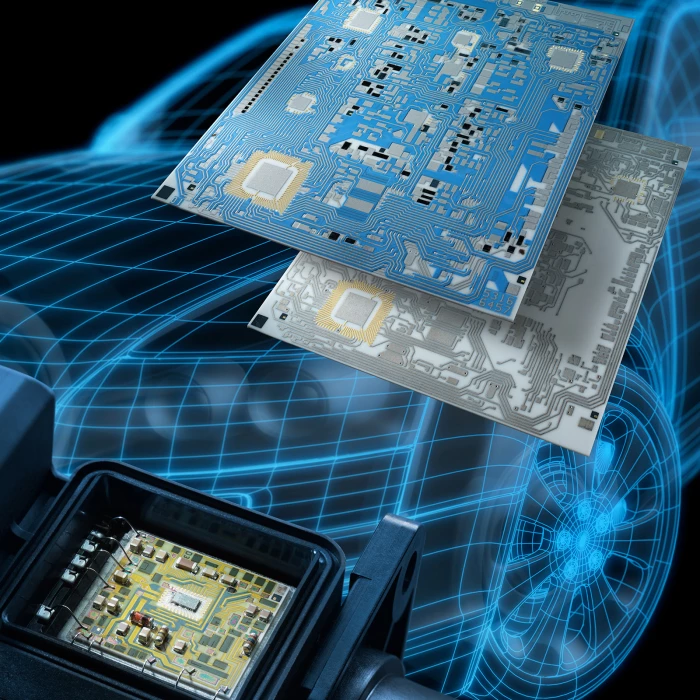 Industrial
Our electronics and sensors "Made in Germany" are a key advantage for solving industry problems.
No matter whether customer specific printed sensor solutions or standard populated circuit boards, we are your #1 go-to partner for design/engineering, prototyping and series production. We can provide a wide range of electronic and sensorics solutions in excellent quality and at attractive prices:
Measurements of pressure, rotation angle or environmental data, power electronics modules with bare die semiconductors and complete potting, control circuits on PCB and hybrid ceramic substrates.
Every detail is discussed with your representatives and realized completely according to your requirements and specifications.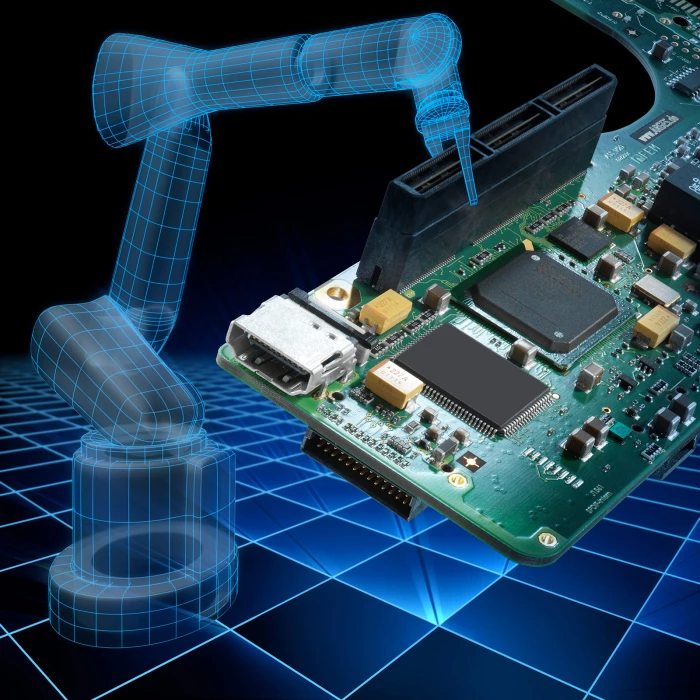 Medical
Modern medical technology integrates electronic components of almost any type. We deliver sensors, control circuits, printed precision resistor networks/voltage dividers and other complex electronic devices in application-specific realization.
The end-use application and the responsibility it comes with are always in focus with us in this important and sensitive sector.